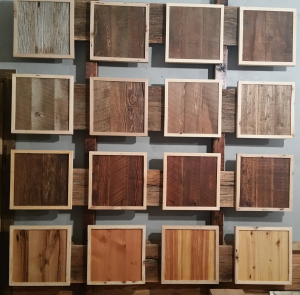 Reclaimed lumber can be use for countless DIY projects around your home. The reclaimed panels on this gorgeous headboard are stained a darker color and then sanded to create a somewhat distressed, romantic-rustic headboard appeal, making this bedroom look too cozy to be real.
This headboard is gorgeous no matter what reclaimed wood you use. But be sure and pick the perfect wood for your decor and M. Fine Lumber Company can help!
If you're looking to create a project like this headboard in your home, be sure to contact us so we can help you choose the right reclaimed lumber for your project.